NEWS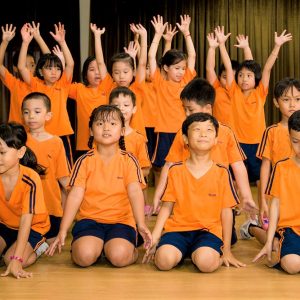 The learning environment being created by our teachers still provides the challenges necessary for the students to inquire, discover, and…
Xem Thêm
EVENTS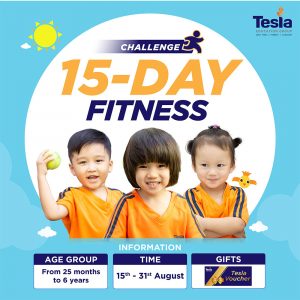 "The 15 Day Fitness Challenge" with Tesla School is an exciting program for Early Years children and their parents during the social distancing…
Xem Thêm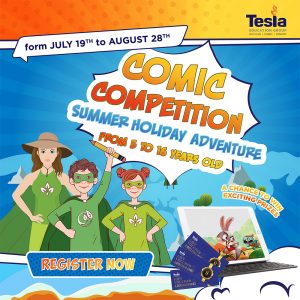 Let's create a brilliant summer with Tesla in COMIC COMPETITION – "SUMMER HOLIDAY ADVENTURE".
Xem Thêm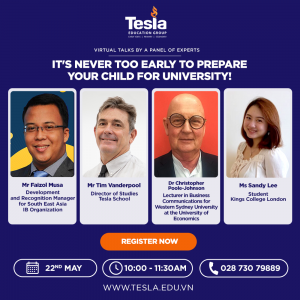 Mầm non Tiểu học Giáo viên ĐĂNG KÝ TƯ VẤN iBROCHURE VIRTUAL TALK – "IT'S NEVER TOO EARLY TO PREPARE…
Xem Thêm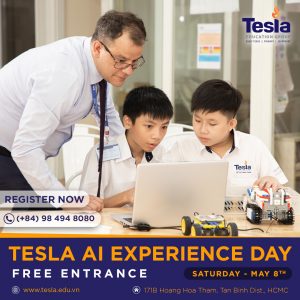 One-of-a-kind experience at Artificial Intelligence Day is awaiting families at Tesla.
Xem Thêm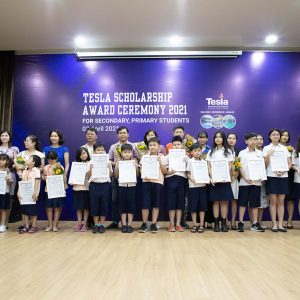 Tesla Education Group organizes the International Baccalaureate Award for PYP Primary and MYP High School students; At the same time,…
Xem Thêm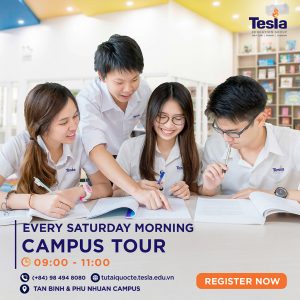 The CAMPUS TOUR at TESLA every Saturday morning – where family gets to relax with coffees, snacks and receives consultation…
Xem Thêm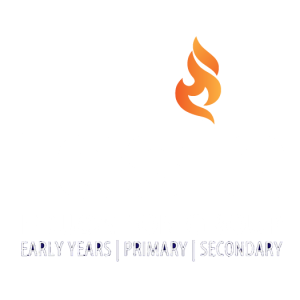 To become a leading education group by giving students a passion for science and technology through developing strong language skills. To provide students with an educational environment that combines the teaching of modern science, technology and education in Western cultures with the Oriental values.