Tesla Talk Week February 26th 2021 Newsletter 26th February, 2021
The last few weeks have been disrupted again by the Covid19 emergency. With the restrictions that were put in place Tesla, like thousands of schools had to turn to online learning. I just wanted to take a few lines to explain what we know about the advantages and disadvantages of online learning. It is suggested that online learning has four major advantages:
1. Efficiency – Online learning offers teachers an efficient way to deliver lessons to students. By extending the lesson plan beyond traditional textbooks to include online resources, teachers are able to become more efficient educators.
2. Ease for time and place – Another advantage of online education is that it allows students to attend classes from any location of their choice. It also allows schools to reach out to a more extensive network of students, instead of being restricted by geographical boundaries.
3. Improved student attendance – Since online classes can be taken from home or location of choice, there are fewer chances of students missing out on lessons.
4. Suits a variety of learning styles – Every student has a different learning journey and a different learning style. Some students are visual learners, while some students prefer to learn through audio.
But, the disadvantages are significant with the:
1. Inability to focus on screens – For many students, one of the biggest challenges of online learning is the struggle with focusing on the screen for long periods of time. With online learning, there is also a greater chance for students to be easily distracted by social media or other sites.
2. Technology Issues – Another key challenge of online classes is internet connectivity. Without a consistent internet connection for students or teachers, there can be a lack of continuity in learning for the child.
3. Sense of Isolation – Students can learn a lot from being in the company of their peers. However, in an online class, there are minimal physical interactions between students and teachers. This often results in a sense of isolation for the students.
What is most significant is that online learning will grow and I can almost guarantee that Tesla students when they graduate and attend college or university they will be doing some courses online. The pandemic speeded up this development and we will see incredible growth of online courses and teaching.
We sincerely thank you for your support during the past week!
Robin Klymow
Director of Stuidies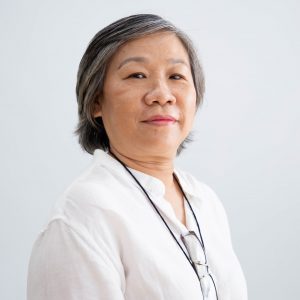 Happy New Year to all the families in the Tesla learning community! Our students are not back to school after Tet yet due to covid restriction; however, our teachers are busy in the classrooms with online and video classes creating a fresh start to our students' learning experience as active learners of this digital era. Understanding the importance of engaging students in interactive activities with their peers as well as their teachers, we designed our lessons in a way that students have more to talk and share, see and listen, think and reflect. Writing is minimized and is only meant for after-class reflection. We would like parents to support their child's distance learning by asking your child to explain to you about the concepts they are learning and by giving them questions that can inspire their inquiry. Think positively, this online learning experience can be a great opportunity for you to walk with your children on their learning journey and see how they grow as independent learners! Ms. Nguyen Thi Quynh Dien
Online learning at Tesla  From 22nd to 26th February 2021, like other students in Ho Chi Minh City, our students have been learning online through the internet.  A big thank you to parents who have been so supportive in making the online lessons happen. The collaboration between teachers, parents, and students has been terrific!  In Visual Art/Architecture lesson, students have learned a variety of patterns from easy to hard. Their work reflects their ability to do good work while at home. This is much appreciated. Well done, students, and keep up your nice work!
Tesla Education Learning Resource Centre
Welcome to our very new Learning Resource Centre! Our mission is to involve students and be advocates of the art of literature, reading, writing, and lifelong learning and provide a setting where students can develop the necessary skills to locate, analyze, evaluate, interpret, and communicate information and ideas the best way.
The LRC's primary purpose is to provide materials needed to enrich and support the curriculums we are offering and to pursue the intellectual growth of its students. A rich and up-to-date collection for the different sections wherein users can get access to the books freely with holdings of comprehensive collections of print and non-print materials in various languages, as well as electronic resources and other course-related materials.
To support better learning, expect fun activities promoting a reading culture, including storytelling, reading classes, researching and more! So come and check us out! In addition to continuously improving the quality of teaching and learning, Tesla strictly enforces the safety rules for teachers and students during the Covid-19 pandemic and prepares to welcome students back to school.
– Disinfect the whole school;
– Clean and disinfect school buses;
– Clean all classrooms;
– Wear masks from home to school and vice versa;
– Measure body temperature for students and teachers before entering school, remind students to ensure the distance as regulated;
– Students properly wash their hands while studying at Tesla;
– Soaps are available at handwashing taps;
– Closely monitor the student's health; If there are signs of fever, cough, or breathing difficulty, they will be reported immediately to the medical authority;
– Parents and visitors who enter the school are also required to check for body temperature, wash hands with antiseptic, wear masks, and fill out the medical forms;
–  Besides the pandemic prevention and control, measures are taken to ensure that children can go to school and join in school activities safely.
The school is completely focused on being proactive in pandemic prevention and control, which brings peace of mind to students and parents as well as teachers to continue teaching and learning. Important information for our current families and friends in regards to any younger siblings / younger children that you may like to enroll for the New School Year August 2021 – 2022. Tesla Admissions is now open, please apply to ensure that your place is secured early, as some grades may fill up fast creating a waitlist for August 2021.
Please submit the Inquiry Form at https://tesla.edu.vn/en/admissions/admissions-process/, and the Admissions Team will contact you.
If you would like to receive more information regarding enrollment, please contact Tesla at: admission@tesla.edu.vn. Limited Scholarships available now for Tesla students 2021-2022
Tesla is pleased to offer a limited number of Academic Scholarships ranging from 25% to 100% for Tesla students for the next school year 2021-2022. Please note the closing date is coming soon on March 1st 2021, please apply now!
If you would like to receive more information regarding enrollment, please contact Tesla at: admission@tesla.edu.vn.