Tesla Talk Week 27th August 2021 Newsletter 27 August 2021
Welcome Back!!!
We have just completed the first full week of the 2021 – 2022 academic school year and it has been wonderful to see all the excitement in the eyes of the students as they interact with their peers. The online environment will never replace the social interaction of being at school, but the learning environment being created by our teachers still provides the challenges necessary for the students to inquire, discover, and demonstrate their understanding of new concepts and skills.
In my first correspondence of the year, I would like to pay tribute to our dedicated academic staff; particularly the teachers.  Despite the challenges of the last few months, every member of the teaching staff arrived to work two weeks early to participate in professional development workshops in preparation for the school year.  In addition to the training they have received from our Tesla leadership staff about environmental and instructional expectations, they also have been participating in an online PYP workshop to better understand the principles of student agency, inquiry in the classroom, and the collaborative process.  Their diligence and work ethic has been tremendous and demonstrates to our whole community how much they care about our students and their families.
This year we have added two learning management systems (LMS), Seesaw and Google Classroom, to improve the communication with the community and make student learning more visible to the parents. They also provide relevant platforms for students to develop the skills necessary to be successful in the 21st century and develop the attributes identified in the IB Learner Profile.  These platforms are new to everyone and there are going to be growing pains.  Please be patient and be confident that our staff, the students, and their families will all adapt quickly.
Best Regards,
Tim Vanderpool
Director of Studies
MEET OUR NEW TEACHERS IN ACADEMIC YEAR 2021 – 2022
Tesla is proud to introduce the new academic faculty members for the 21 – 22 school year. By our Tesla recruitment policies, we have been able to secure not only highly qualified faculty but also teachers who are very passionate about teaching and being able to support our Tesla students with their successful learning goals.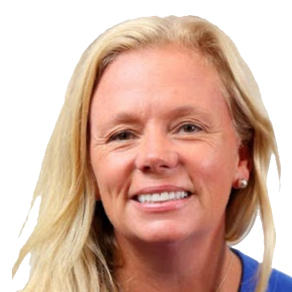 I am incredibly excited to be a part of the Tesla team, and I am honored to work with our students and staff to grow and develop as an IB World School. I love to spend time with my family, cooking, spinning, being outdoors, and traveling in my free time.
"Leadership and learning are indispensable to each other." – John F. Kennedy I have been working and teaching in Vietnam since 2009. As a child of two cultures, my mother being Vietnamese, I have a deep understanding of the principles that underpin Vietnam's culture. I have extensive experience teaching Language Arts, EAL, Business Studies, Global Perspectives, as well as test prep subjects. I bring with my passion, drive, and most of all, a deep commitment to my students. I have made it my mission to help them develop into responsible, independent, and productive members of society. I was born and based in Cape Town before moving to Vietnam 7 years ago. Having a keen interest in environmental awareness, problem-solving, developing and executing ideas, I enjoy the various elements and challenges offered to students in the Primary Years Programme. Bringing over 5 years of teaching experience covering English, Global Perspectives, and STEM, I plan to excel further in these fields while equipping students with the modern-day skills needed to thrive in an ever-changing world.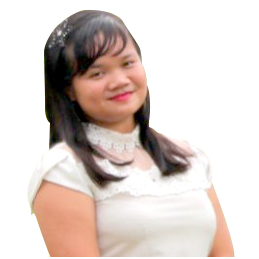 I have had 3 years of experience in teaching the PYP Program. Something I've always wanted is my students will have the best education. I believe that teachers always play an essential role in the academic success of all the children they teach. I'm a Primary teacher with 16 years of experience. Especially, I have 3 years working in the international environment. I love teaching with enthusiasm, passion for personal development, and a desire to experience a dynamic working environment to provide comprehensive education for students. I believe that nothing is impossible, and I have faith in myself to help students do great things for themselves and others. My name is Minh Anh, and I am the PYP Program Teacher. This year, I am very happy to welcome your child to my class. I graduated from Saigon University with a major in Chemistry. I had been teaching the students of Public schools in Ho Chi Minh city for the past two years. I enjoy reading books and DIY projects.
As a teacher, It is so important to be observant, attentive, empathetic, and always have a positive attitude. No matter what level of education you have, you can learn something from everyone you meet, even fellow educators and students. One of the key skills needed to be a good teacher is a dedication to continued education and a love of learning. I completely agree with the fact that being a lifelong learner helps you grow and I will try my best to develop this good habit in your child as well. We had interesting activities in getting to know each other, sharing, and learning exciting lessons in the first week of online teaching and learning. We learned spelling, words and sentences practice, writing, mathematics by using ClassPoint and Nearpod. Furthermore, we applied Sketchnote that encouraged this year to develop both English and Vietnamese reading comprehension. Finally, we were so excited to use advanced Google Earth technology in Geography to locate favorite destinations as a way to travel around the world. This week in UOI we learning about identity and what makes us unique. We learned about Acrostic Poems and how we can use this style of poetry to write a poem about ourselves. Each student created an acrostic poem using their own name. Each line tells us a little bit about that person. As we start our school year with the Transdisciplinary theme – Who We Are, it is important to be able to identify the individual characteristics that makeup who we are. Here is a sample of some of the acrostic poems created by Grade 4. Public Holiday Announcement: Independence Day
Students will not study on 2 September, 2021 (Thursday) and 3 September, 2021 (Friday).
Students will get back to study on 6 September, 2021 (Monday)
The education savings package "CRISIS BEHIND, FUTURE AHEAD"
As a parent, our biggest aspiration is to help our children enjoy good education and be successful. How can we prepare our child for a solid education foundation, especially in the context of the COVID-19 pandemic during the past 2 years?
At Tesla Education, we understand the concerns and difficulties of parents, especially when COVID-19 has led to global financial instability directly affecting every family. Economic experts predict we will need at least 3 years after the pandemic is over to get back to a normal recovering and developing economy.
Therefore, 2021 is an important time for parents to choose an education solution that not only is stable and suitable for children in the next 3 to 5 years but also fits the family budget. This also presents an opportunity for parents to leverage their children's outstanding development compared to their peers.
A good financial plan now can realize parent's dream of educating their children even in the global crisis. With that in mind, in 2021-2022, Tesla Education – International Baccalaureate (IB) Programme, has introduced the "CRISIS BEHIND, FUTURE AHEAD" – The education savings package for primary and secondary parents. Students will be able to learn in a modern and creative educational environment, which will get them ready for universities in any advanced educational system in the world.
Parents who would like to explore more, please visit the link: http://beta.tesla.edu.vn/en/admissions/saving-program/