Tesla Talk Week August 28th 2020

Mr. Robin Klymow
---
Dear Parents,
Welcome to the new school year 2020-2021 and this is the first Tesla Newsletter to send to Parents and Students. Tesla maintains a newsletter every 2 weeks to help parents update detailed information about the activities and classes of the students at Tesla. The content of the newsletter is mainly vivid images, reecting the reality of the students' learning process so that parents can easily access full information. The preeminent feature of this newsletter is the upload of lots of images that you can access from a single link.
Tesla International Bilingual School believes that parents will love and first it fun to turn the pages of their child's learning diary. In today's newsletter, parents can easily see Welcome Letters from the Principals of the two Tesla campuses and there are lovely pictures of the children Study during the summer.
The 2020-2021 school year will be a busy but extremely exciting time as Tesla adopts a variety of new initiatives and approaches, all designed to advance and thrive in the learning journey. Student internship at Tesla. In addition, we welcome you to the morning coee meeting at 09:00 on August 29, 2020 at Tan Binh campus to be more listened, shared and updated. about the School's progressive
changes.
Thank you very much,
Parents and Students , I wish you a very happy and successful new school year!
Simon Lee
Head of School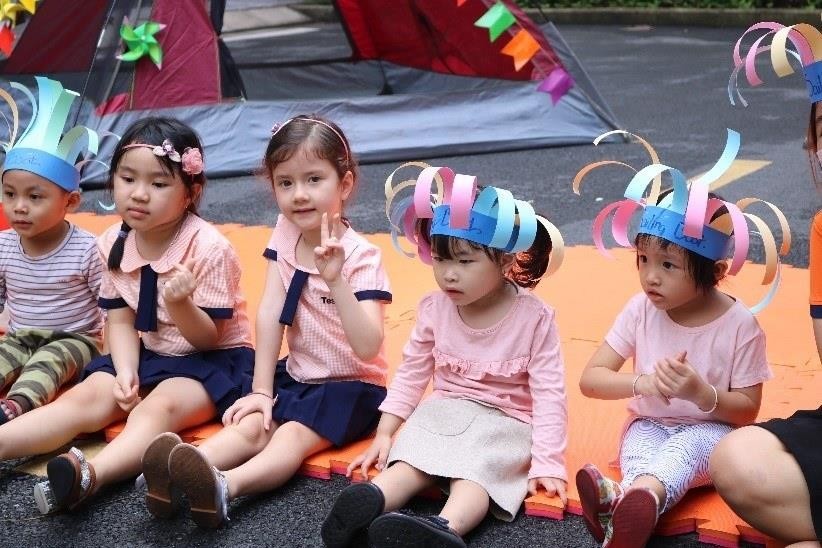 A day of learning at Tesla Early Years is a day that students experience exciting and different things. Therefore, the curriculum for Early year students needs to be diverse and changing, the actual experience as their perception.
Tesla prides on a diverse education and learning model in each activity, combining the Moet program and the International Standard Integration Program.
With 3 outstanding missions that the Education Advisory Board has researched, we are committed to providing students with the strong knowledge and skill foundation so that they are fully confident and proactive to welcome the future.
Eastern virtue + Western Idea

Balancing Learning + Fun & Rest

Child's Knowledge development
Ms. Le Thi Hong Son – Early Years Principal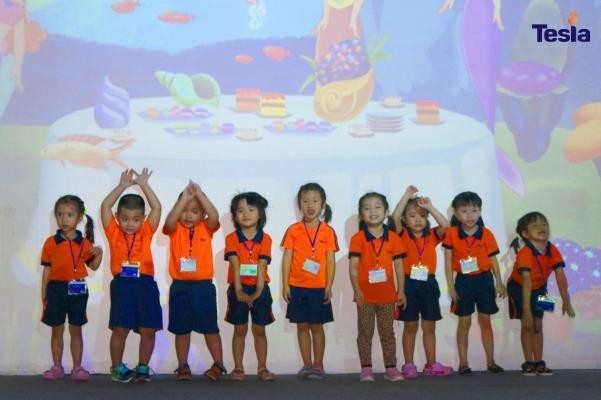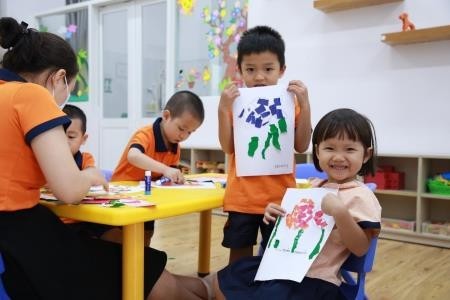 New academic year 2020 – 2021 Tesla Phu Nhuan will constantly strive to provide a friendly, safe learning environment and optimize the comprehensive development of students.
With Tesla, a great motivation is the enthusiastic suggestions and support from Parents – this is a guideline for the school to improve and develop better and better.
Tesla development plan for school year 2020-2021 as follows:
Curriculum integrated project approach and TESLA + M.
Field trips: events are held regularlyto help students have many valuable practical experiences. The program is specifically planned, making the most of the benefits of the real- environment, and get close to the curriculum so that students can be confident, developed soft skills and good.
School facilities and equipment: we provide more learning belongs, English storybooks, renew safe educational toys for classes, in order to satisfy the demands of students' learning and discovery.
On behalf of Tesla Early Year, Phu Nhuan Campus – I sincerely thank you for your trust and companionship. We wish your family always healthy, happy and successful!
Ms. Nguyen Thi Kim Hieu – Early Years Principal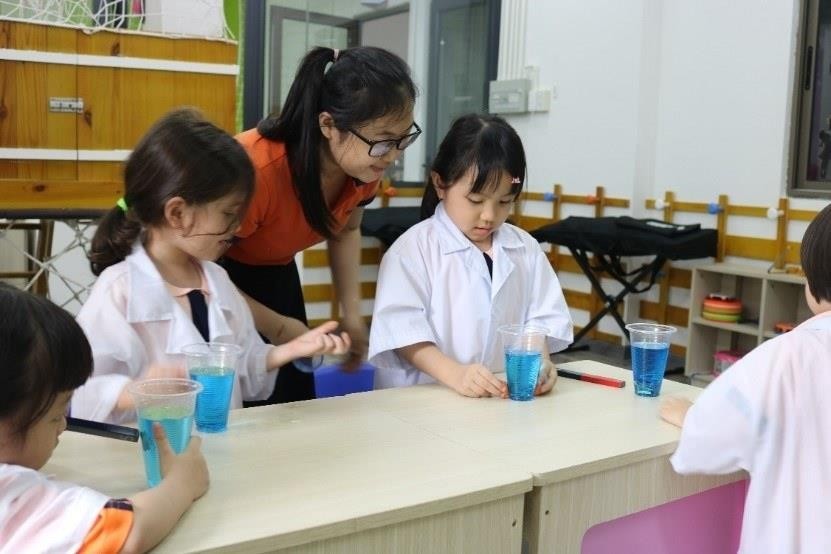 One of the subjects loved the most at TESLA is Science – Technology. The lesson "The charm of magnets" was discovered and practiced by students during the summer session.
The amazing activities in a science discovery lesson at TESLA make students happy, and excited about their learning environment, which is recorded by teachers and students of Telescope class.
that creates a premise for students who love to explore, students always want to learn how to operate everything around. Besides funny activities and learning in the classroom, students also participated in outdoor activities, camping in the summer course 2019-2020.
Lesson "Soap Bubbles" is extremely exciting for students.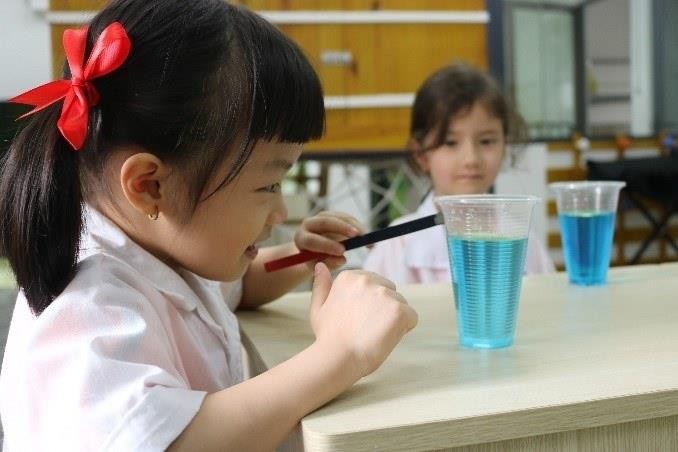 Teachers always instruct and give students opportunities to experience by themselves in all activities.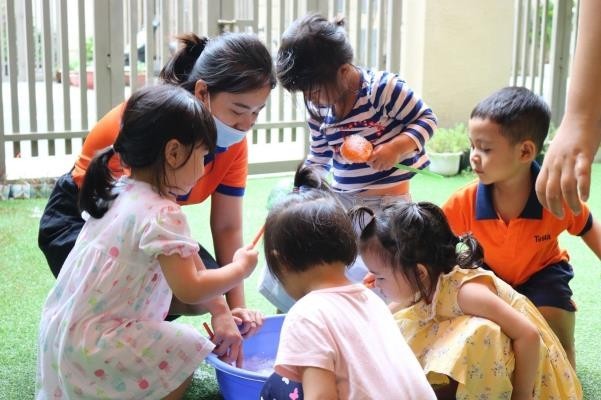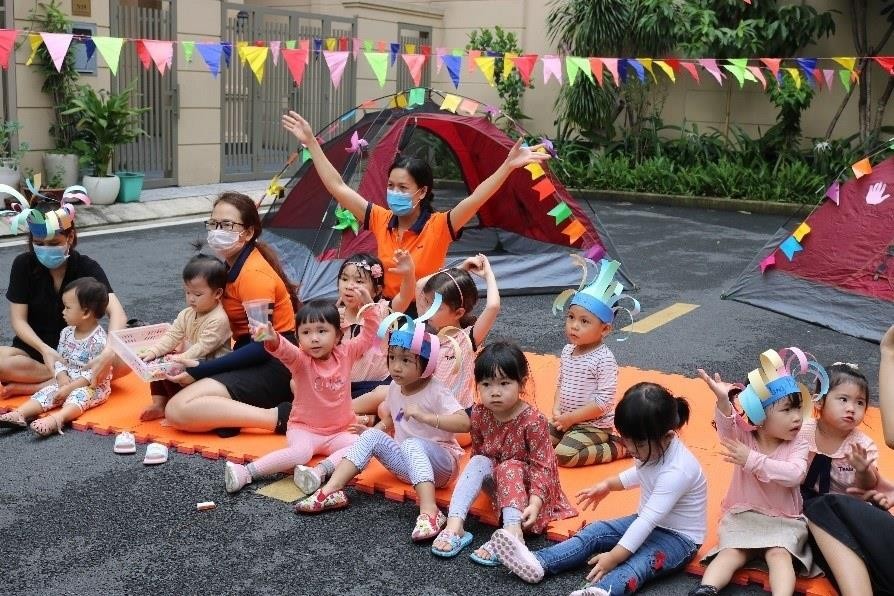 Tesla Primary School would like to express our sincere thanks to the parents who have trusted and choose Tesla to nurture the talents of your children.
Tesla International Bilingual School desire to contribute to strong development of education industry. Thereby, TESLA always organizes challenge competitions, domestic and international exchanges. In particular, in the school year 2020-2021, we strongly run the SCHOLARSHIP Program for students.
Let's trust TESLA for your child's talent to be nurtured and to shine. We are always ready for your child's best future!
Mr. Nguyen Truong Ton – Primary Principal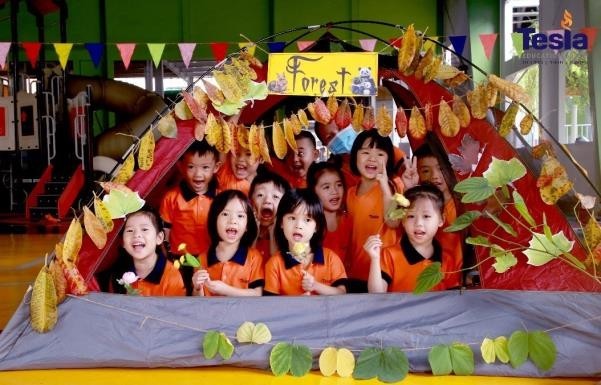 SUMMER SCHOOL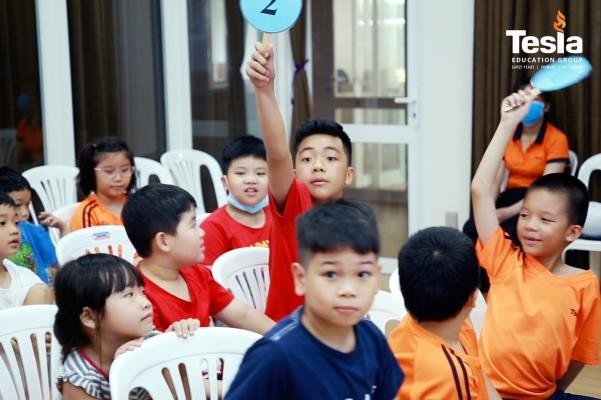 Land Auction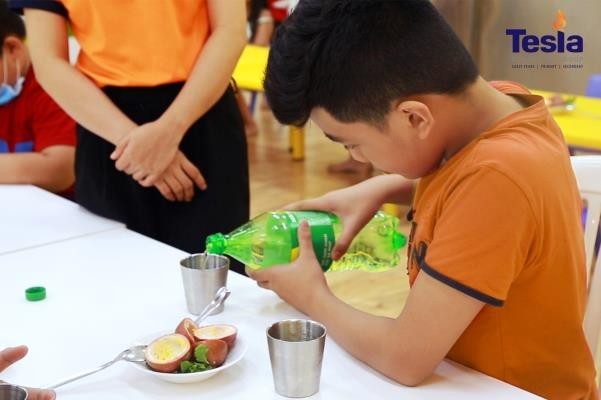 Masterchef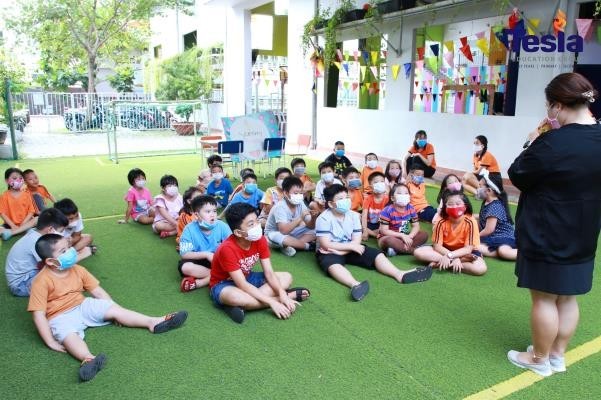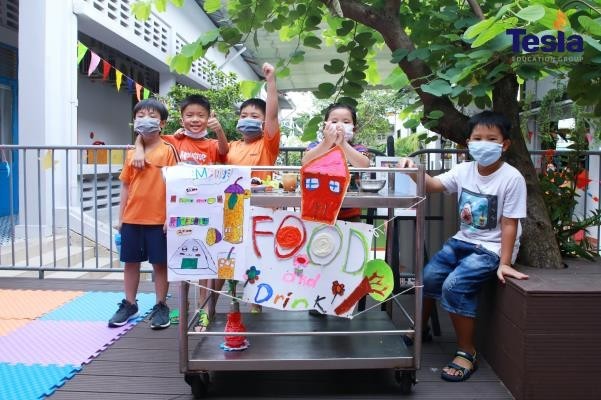 Startup Day
OTHER ACTIVITIES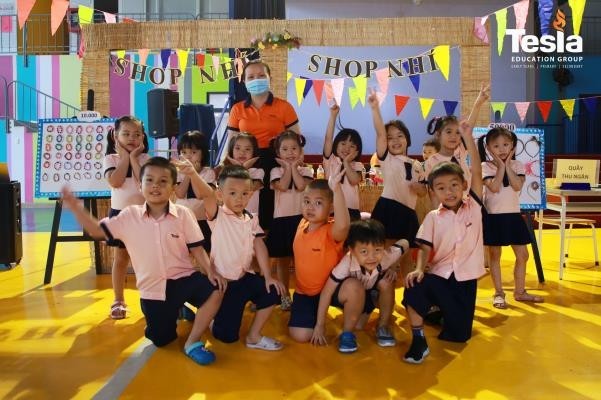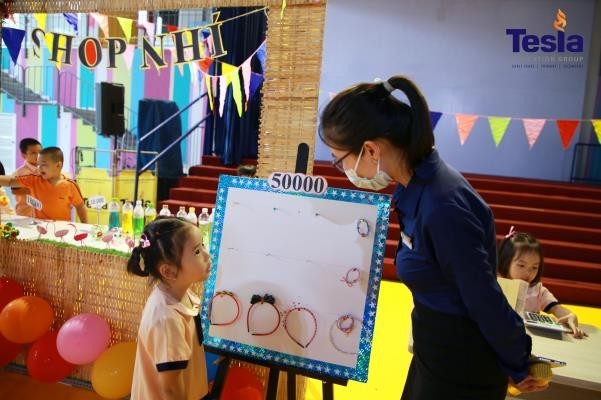 ---
TESLA Talk Organizer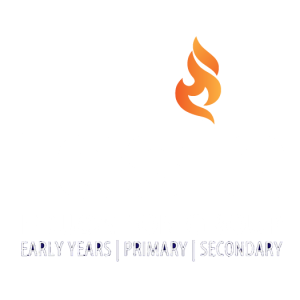 Tesla trở thành một hệ thống trường song ngữ hiện đại, hàng đầu Việt Nam đào tạo ra những công dân toàn cầu yêu thích và đam mê khoa học công nghệ, sẵn sang học tập vì sự tiến bộ xã hội, có khả năng lãnh đạo và tiên phong.