Tesla follows well known research on "The provision of the arts" as an integral part of the curriculum and it's relationship to the development of the child. Providing diverse opportunities for creativity in many types of mediums, expands a child's ability to interact with the world around them and provides a new set of skills for self expression, communication, the ability to analyze problems and to navigate finding solutions. Fostering a culture of creativity supports the development of the right side of the brain while also cultivating important skills that benefit the child's academic and social-emotional development.
Children who feel confident and able to experiment and to make mistakes feel free to invent new ways of thinking which extends well beyond the performance spaces or the arts and craft classroom.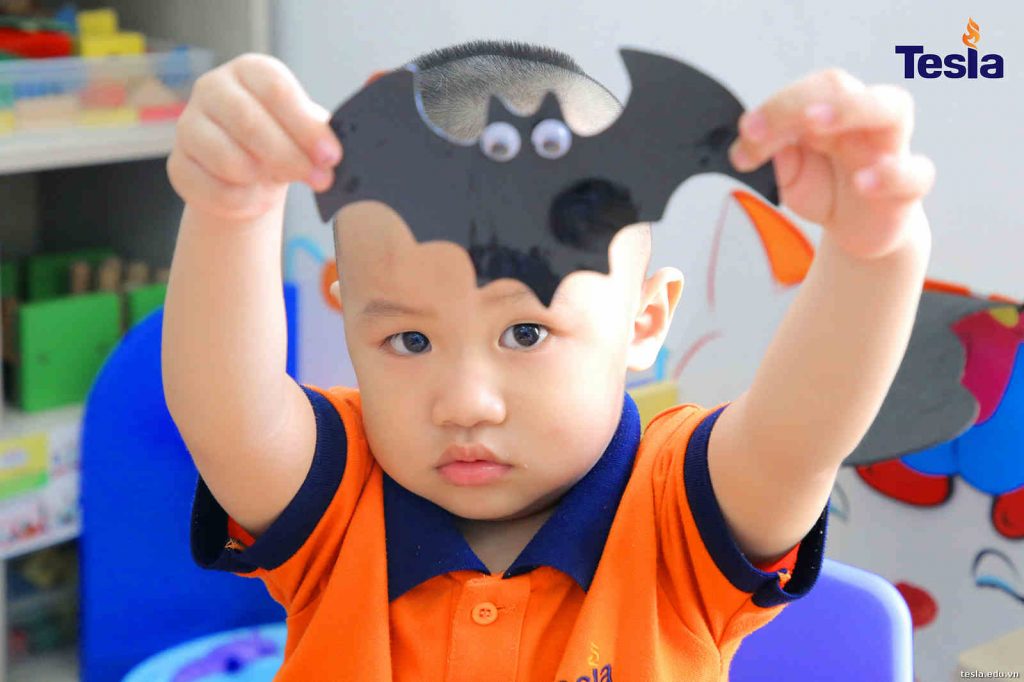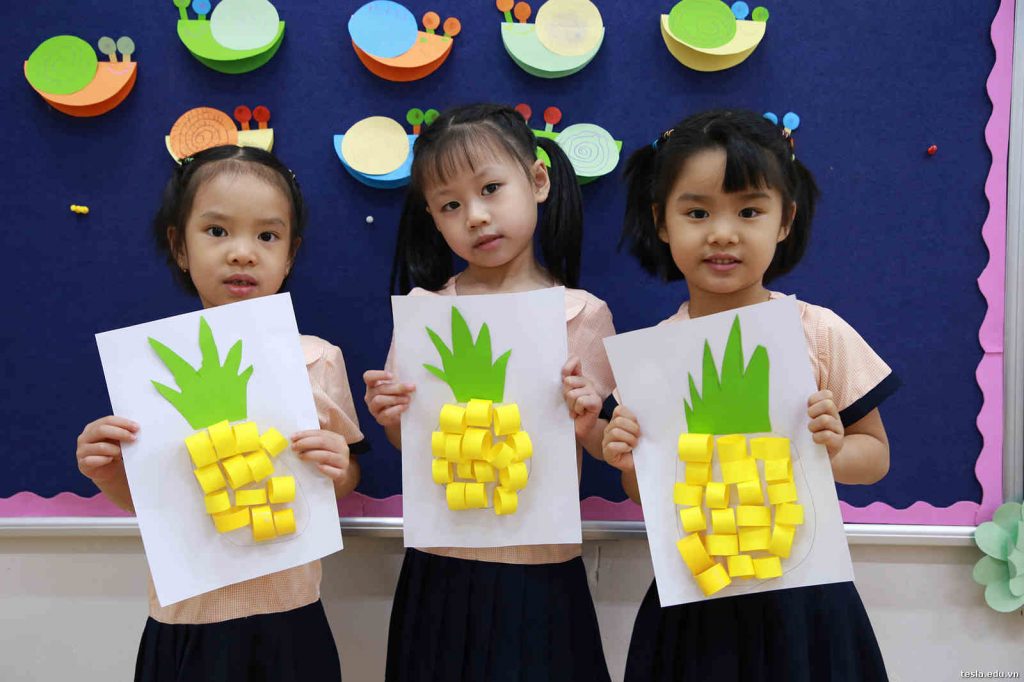 Each product made by children contains the "enthusiasm", showing ingenuity and the "works of art" for children during their study at Tesla. Here are some products of students.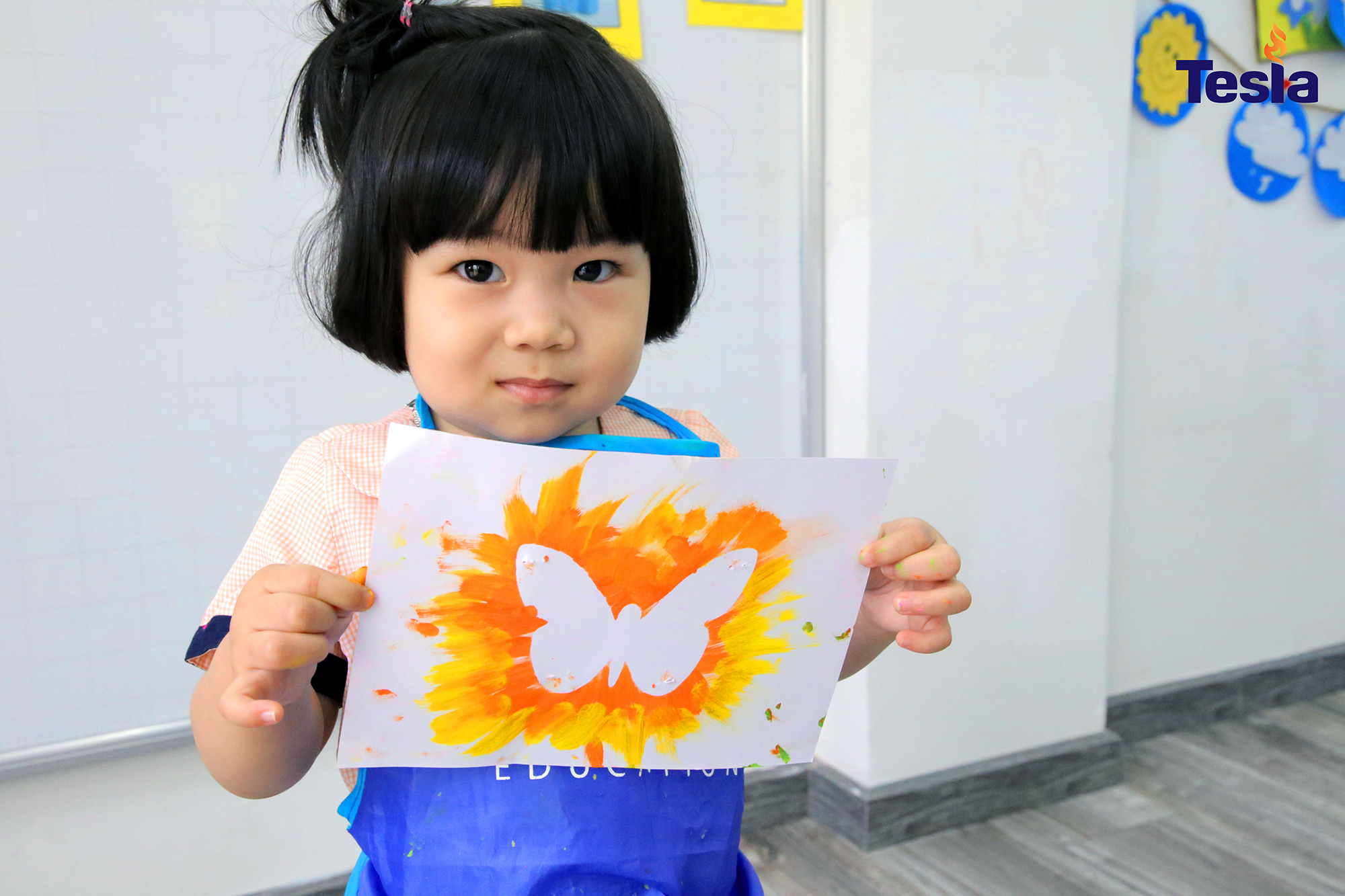 Creativity with open materials, recycling
Pine made from recycled paper core
Some students's product after a series of lessons about Abstract - Modern abstract painter Kandinsky- Open materials. And product of 3A's students after a series of lessons about the famous artist Jackson Pollock - Abstract impressionism.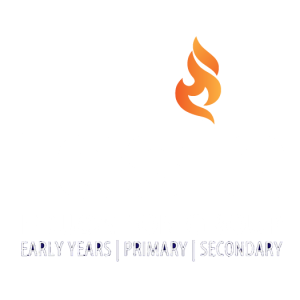 To become a leading education group by giving students a passion for science and technology through developing strong language skills. To provide students with an educational environment that combines the teaching of modern science, technology and education in Western cultures with the Oriental values.