15 days of fitness challenge for children
"The 15 Day Fitness Challenge" with Tesla School is an exciting program for Early Years children and their parents during the social distancing time. 
HEALTHY CHILDREN – HAPPY PARENTS!
The series of exercises are designed flexibly, according to each child's age of simple criteria. It is not only easy to do at their home, but also helps children to improve their health and balance their emotions. 
The days at home with children both have meaning with healthy exercises and increase the bond among family members. In particular, they also can receive attractive gifts from the Tesla School when participating in the program!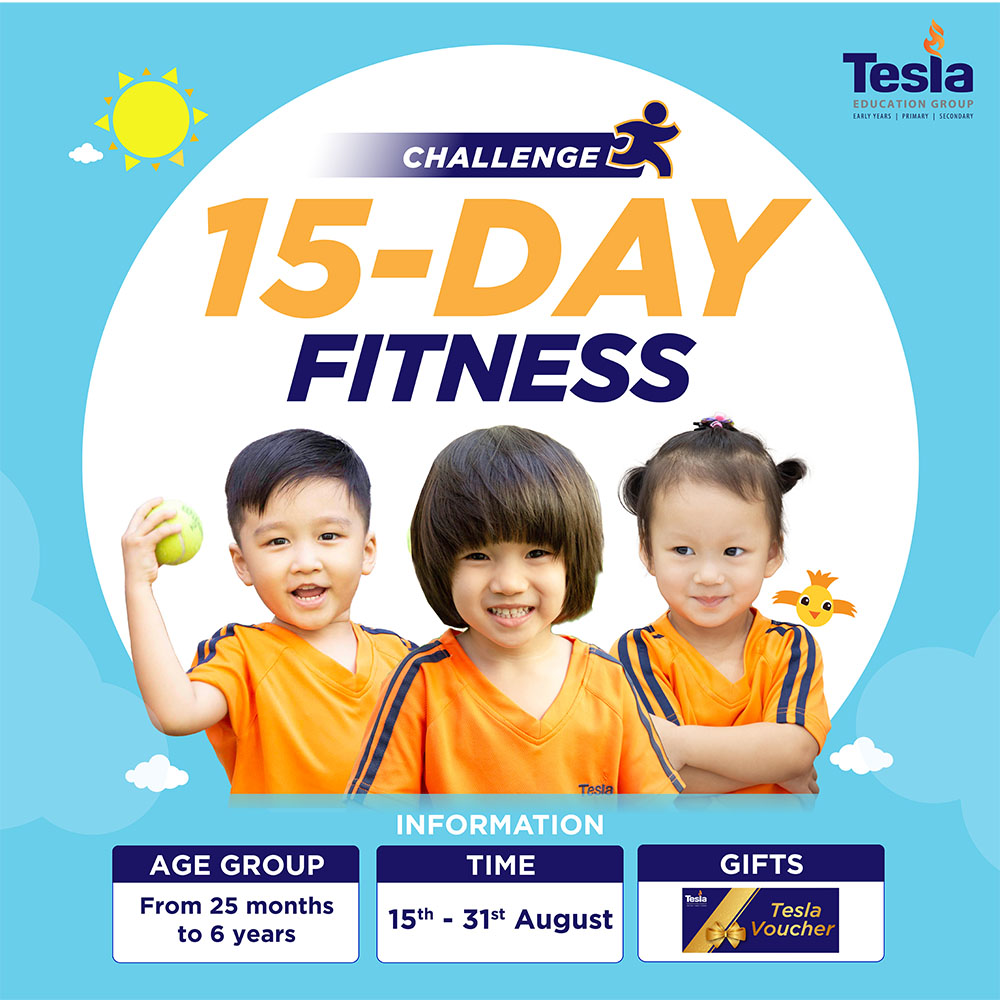 PARTICIPANTS: 

 
Early Years students studying at Tesla range in age from 25 months to 6 years old.  
TIME:

 
August 15 – August 31, 2021  
PRIZE STRUCTURE:

 
1 First prize: 2,000,000 VND voucher to use services at Tesla.

2 Second prizes: 1,000,000 VND voucher to use services at Tesla for each prize.

3 Third Prizes: 500,000VND voucher to use services at Tesla for each prize.
HOW TO JOIN:

 
Step 1: Students exercise based on instructions appropriate to their age. Parents, see the series of exercises for each age group below: 
Step 2: Parents support the child to record a video and send it to Tesla via: 
Step 3: Tesla evaluates the contest entries and announces the results in September 2021.
SCORING CRITERIA:
Scale: 100 points 
The video is created according to the link that Tesla sent: 20 points.

Having novelty and creativity; bring joy, cuteness: 20 points.

There is a connection of family members: 20 points.

According to technical requirements and music editing: 20 points.

Having the message of pandemic prevention and health promotion: 20 points.
For more information about the contest, please contact: